NWCMPL NO. 69
| Type | Date of Build | FlagValue | RegisterValue | Port of Regestry |
| --- | --- | --- | --- | --- |
| Barge | Jul 6 2005 12:00AM | Republic of Singapore | 391432 | SINGAPORE |
| IMO Number | Official Number | Call Sign |
| --- | --- | --- |
| | | |
| Legnth | Breadth | Gross tonnage | Net tonnage | Deadweight tonnage |
| --- | --- | --- | --- | --- |
| 36.58 | 12.192 | 214 | 64 | 462 |
NWCMPL NO. 69 Owner, Manager, Shipyard
Providing technologically advanced remote and robotic systems for rugged environment applications
Maritime News

July marked the busiest month in the 109-year history of the Port of Long Beach as terminal operators and dockworkers moved 753,081 cargo container units, topping a record set two years ago.Trade increased 21.1% in July compared to the same month in 2019. The previous single-month record of 752,188 twenty-foot-equivalent units (TEUs), set in June 2018, was surpassed by nearly 900 TEUs."Supply chain workers at the Port of Long Beach expertly handled a welcome surge in cargo that was brought on due to pent-up demand by consumers," said Mario Cordero, Executive Director of the Port of Long Beach.

U.N. Secretary-General Antonio Guterres urged Yemen's Houthi group to allow an assessment team to travel to a decaying oil tanker that is threatening to spill 1.1 million barrels of crude oil off the war-torn country's coast.More then a month ago Houthi officials said they would agree to allow a U.N. mission to conduct a technical assessment and whatever initial repairs might be feasible on the Safer tanker. But the United Nations is still waiting for formal authorization.Guterres is "deeply concerned" about the condition of the oil tanker, U.N. spokesman Stephane Dujarric said on Friday.

BAE Systems' HybriGen technology is creating a path to zero emissions.The rise in planet-warming greenhouse gases is driving a need for cleaner transportation on the ground, in the air and on the water. Leaders in the marine industry are taking note, and vessel operators are making the move to green power and propulsion systems.BAE Systems is creating a path to cleaner harbors and waterways with its HybriGen Power and Propulsion system. The system has three configurations to provide operators with options on their way to zero emissions. Each option not only cuts emissions, but creates a smoother ride for passengers and helps operators save on fuel and maintenance costs.
Truth be told, my ship-spotting addiction (nurtured by webcams streaming on the internet and fueled further by excessive desk-time during the 2020 pandemic) actually started with some business purpose. Agents in far flung locales were sometimes not as swift as hoped for with their reports- so when a vessel was visible online, augmented by AIS driven position websites, information flows to clients or partners in various supply chains were improved. It probably started around 2014 when a client's vessel was transiting through Miraflores Locks in Panama. The Panama Canal has a set of excellent webcams; the agents, on the other hand, were less than timely with their various reports.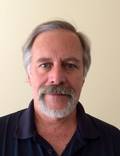 Applied Research Associates, Inc. (ARA) announced Dr. Tom Coolbaugh has joined the team as the Program/Facility Manager for Ohmsett – The National Oil Spill Response Research & Renewable Energy Test Facility. He will have oversight of the day-to-day operations, maintenance and testing at the facility, while ensuring facility users' needs are met.Dr. Coolbaugh recently retired after 32 years with ExxonMobil Corporation, most recently as the Technology and Advocacy Advisor in the Emergency Preparedness and Response organization. His focus areas have included oil spill response tools such as dispersants, in-situ burning, and remote sensing, in addition to training.