SUPPORT 5
| Type | Date of Build | FlagValue | RegisterValue | Port of Regestry |
| --- | --- | --- | --- | --- |
| Barge | Jan 18 2011 12:00AM | Republic of Indonesia | GT.2133 No.291/Ab | Tanjung Priok |
| IMO Number | Official Number | Call Sign |
| --- | --- | --- |
| | | - |
| Legnth | Breadth | Gross tonnage | Net tonnage | Deadweight tonnage |
| --- | --- | --- | --- | --- |
| 82.3 | 21.4 | 2133 | 640 | 5162 |
SUPPORT 5 Owner, Manager, Shipyard
Federal Government Affairs Consultants
Maritime News

The Baltic Exchange's main dry bulk sea freight index rose for a fourth straight session on Wednesday to a 12-year high, buoyed by higher rates across vessel segments.The overall index, which factors in rates for capesize, panamax, supramax and handysize vessels, rose 150 points, or 3.4%, to 4,560, its highest since November 2009.Strong iron ore and coal trades are driving dry bulk rates higher, brokerage Jefferies said in a note."Congestion and other inefficiencies related to COVID-19 and geopolitical tensions are benefiting the dry bulk market by removing effective fleet supply," it said.The capesize index increased by 415 points, or 6.1%, to 7,200, hitting its highest in 12 years.

Rolls-Royce and Sea Machines Robotics announced they are working together to deliver remote command, autonomous control and intelligent crew support systems to the marine market.As part of this agreement, Rolls-Royce business unit Power Systems and Sea Machines, the developer of remote-vessel command and autonomous control systems, will join forces on the development and sale of fully and semi-autonomous vessel control systems.Michael Johnson, CEO and founder of Sea Machines, said, "Our autonomous vessel control products and advanced perception systems are pioneering the revolutionary shift of conventional and manual vessel control effort from human to intelligent technology.

Manitowoc, Wis., shipbuilder Burger Boat Company announced it has begun work on a new vehicle and passenger ferry for the Eastern Upper Peninsula Transportation Authority (EUPTA), located in Sault Ste. Marie, Mich.Due to launch Summer 2022, the 92-foot steel ferry will operate year-round on the St. Mary's River in Michigan's Upper Peninsula between Barbeau, Mich., and Neebish Island. The ferry was designed to operate in the harsh winter environment and through the solid ice conditions it will encounter on its route.The ferry is designed by Seacraft Design, LLC of Sturgeon Bay, Wis.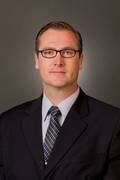 ABS has appointed Greg Lennon Vice President of Global Offshore Wind."Greg is a leader who will build on the numerous successes of our offshore wind team and accelerate our continued support of the burgeoning industry here in the U.S. and globally. He will position us to be ready and able to support the President's ambition to install 30GWs of offshore wind by 2030 and to work with our global partners to deliver over 150GWs targeted for 2030 around the world," said Peter Fitzpatrick, ABS Senior Vice President, Global Offshore."Our strong global team is participating in key projects all over the world.

A deal has been finalized that will soon see the largest vessel to ever call at New Zealand for the loading of logs.The deal between South Pacific Shipping (SPS) and Oldendorff Carriers was brokered by Braemar ACM's Bruce McFarlane, a Mount Maunganui local. Braemar also negotiated the deal with ISO Stevedoring that delivered the mobile cranes from the manufacturer in Germany, to the port of Tauranga, New Zealand last year. Bruce McFarlane commented, "We saw an opportunity to bring together two major players from the logs trade and dry bulk shipping to create new economies of scale through the utilization of the new mobile shore cranes and larger vessels at Tauranga.