Maritime Vessels Directory
Filters
Type
Flag
Port
Companies
Year
Gross Tonnage
Maritime News

Food traders are switching from containers back to dry bulk vessels to transport refined sugar and rice, hoping to avoid shipping delays caused by container shortages and port congestion that the industry is calling "containergeddon", according to traders.Container-based transportation has been hit by sky-high costs and delays amid booming shipping demand, while container terminals at ports struggle to deal with the flow.Commodities such as refined sugar, coffee, rice, cotton and cocoa have moved from dry bulk vessels to containers in the past since the large boxes were more practical and offered good quality control. But now shippers are moving back, at least temporarily.

The Biden administration on Friday took a procedural step towards holding an auction for oil and gas drilling rights in the Cook Inlet off the coast of Alaska next year.The move is the latest effort by the U.S. Department of Interior to comply with a court order to resume oil and gas lease sales that President Joe Biden paused shortly after taking office in January.The Department of Interior's Bureau of Ocean Energy Management said it would kick off a 45-day public comment period for the proposed sale's draft environmental analysis. The comments will help the agency decide whether or not to hold the lease sale at all, it said.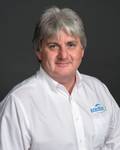 Ecochlor's Board of Directors (BOD) has appointed Andrew Marshall as its Chief Executive Officer (CEO), effective immediately, replacing Steve Candito.In making the announcement Ecochlor said that Candito will continue to support the company as a senior advisor to the Ecochlor BOD and leadership team. "When Andrew joined Ecochlor in 2019 as Vice President of Business Development he started the process of reshaping our international sales team as well as assisting in transforming the core of our business and growth strategy into the success that it is today," said Candito.

Italy's biggest banking group Intesa Sanpaolo could help fund Novatek's Arctic LNG 2 project even as some European governments show lukewarm support for the giant Russian gas project."We are studying the dossier ... though no decision has as yet been taken," Antonio Fallico, chairman of group unit Banca Intesa Russia, told Reuters on Wednesday.Fallico said the bank had been invited to look at the financing deal by SACE, the state-owned Italian export credit agency."If the bank decides this project does not breach our policy in some way we'll do it," he said.

Shell said on Friday it expects an offshore transfer facility, which was shut due to damage from Hurricane Ida, to be operational in the first half of November, restarting production of a popular Gulf of Mexico crude grade earlier than expected.The oil major was the hardest-hit producer from Ida, which tore through the Gulf of Mexico in August and removed 28 million barrels from the market.Shell previously said it expected its West Delta-143 offshore facility, which transfers oil and gas from three major fields for processing at onshore terminals, to be offline for repairs until the end of 2021.