seven seas marine services
general supply
s*****i@nol.com.jo

0096232022664

0096232014944
Products
fresh water oil and general ships supply
aqaba jordan
aqaba 77110 jordan P.O.Box 1901
aqaba
...
77110
jordan
Ships
Tug | Flag: United States of America | Port: WILMINGTON, DE
Maritime News

The world's first offshore floating wind farm has started to deliver electricity to the Scottish grid, providing power to approximately 20,000 households.   The 30MW Hywind Scotland wind farm, operated by Statoil in partnership with Masdar 25 kilometers offshore Peterhead in Aberdeenshire, Scotland, was officially opened today by First Minister of Scotland, Nicola Sturgeon.   "This marks an exciting development for renewable energy in Scotland," First Minister Sturgeon said. "Our support for floating offshore wind is testament to this government's commitment to the development of this technology and, coupled with Statoil's Battery Storage Project, Batwind

The U.S. government has chartered another commercial cruise liner to serve as a floating hotel for relief workers in the U.S. Virgin Islands in the aftermath of hurricanes Irma and Maria.    Carnival Cruise Line said it reached an agreement with the Federal Emergency Management Agency (FEMA) that will see the 2,052-passenger vessel Carnival Fascination docked in St. Croix to provide housing and meals for relief workers during a four-month charter from October 15 to February 3, 2018.   Carnival has cancelled Carnival Fascination's scheduled cruises, and guests on the cancelled voyages will receive a full refund along with a future discount.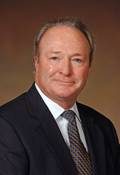 Larry T. Rigdon will serve as interim president and chief executive officer (CEO) of Tidewater Inc. while a search committee seeks a permanent successor to Jeffrey M. Platt, who has elected to retire from his role as director, president and CEO of offshore service vessels (OSV) owner and operator effective October 15, 2017.    "Having successfully completed the financial restructuring of Tidewater at the end of July, which positioned the company to weather current industry conditions and achieve success in the future, the board and I have agreed that the time is appropriate to transition the leadership of the company," said Platt

Peter H. Stephaich is Chairman and CEO of Blue Danube Incorporated and Campbell Transportation Company. Peter is also on the Board of Directors of Blue Danube, a position that he has held since 1982. If today he isn't the most familiar name on the domestic waterfront, then perhaps, he should be. Serving the barge industry for over 30 years in a number of key roles, he also counts among his many qualifications his tenure(s) as Past Chairman and Past Treasurer of the American Waterways Operators (AWO), Past Chairman and Trustee of the National Waterways Foundation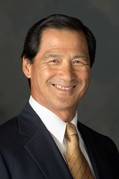 Young Brothers, Ltd president Glenn Hong will retire at the end of the year to undertake a new leadership role with parent company Saltchuk, focusing on Hawaii business initiatives effective January 1, 2018.   Hong began at Young Brothers in 1991 as vice president of finance and government affairs, coming from Hawaiian Electric Industries. In 1992, he assumed the presidency and immediately set to work to infuse the organization with a customer-driven mindset.   Hong joined the Saltchuk organization in 1999, when the company acquired Young Brothers and Hawaiian Tug & Barge from Hawaiian Electric Industries. In the next decade, Saltchuk added Hawaii Petroleum, Minit Stop and Ohana Fuels.